If nothing else, the wild popularity of the 50 Shades books and the up coming movie should prove, once and for all, that lust is not a male problem. It's a human problem. I, for one, am sick and tired of hearing about both books and the movie. I hate the fact that I'm sitting here, typing up an article about it. When I first thought of this as a potential topic, I almost chickened out. Seems everyone else has already written their two cents on it. I was going to let it slide by until I saw this headline, "The Bible Belt is Really, Really Excited to See Fifty Shades of Grey," from Time magazine. "Many of the states where pre-sales have exceeded expectations are among the most religious and Republican in the U.S., according to Fandango." Admittedly, this does not mean that ticket sales for this movie are highest among the most religious. But even the fact that they are higher than anyone expected is extremely disturbing. It shows that Christians have sown the seeds of lust in private and are now bringing the fruit out into the open so they can celebrate it in theaters. Most importantly, it shows that some of us have thoroughly embraced hypocrisy. Those who lead the charge against the perversion of gay marriage are going to walk into a theater and be entertained by another kind of perversion without an ounce of shame. By perversion, I do not only refer to the kind of sexual activity portrayed in the film. The particular flavor of sexual activity portrayed in this film is problem enough, but the fact that any graphic sexual activity is portrayed is the biggest problem.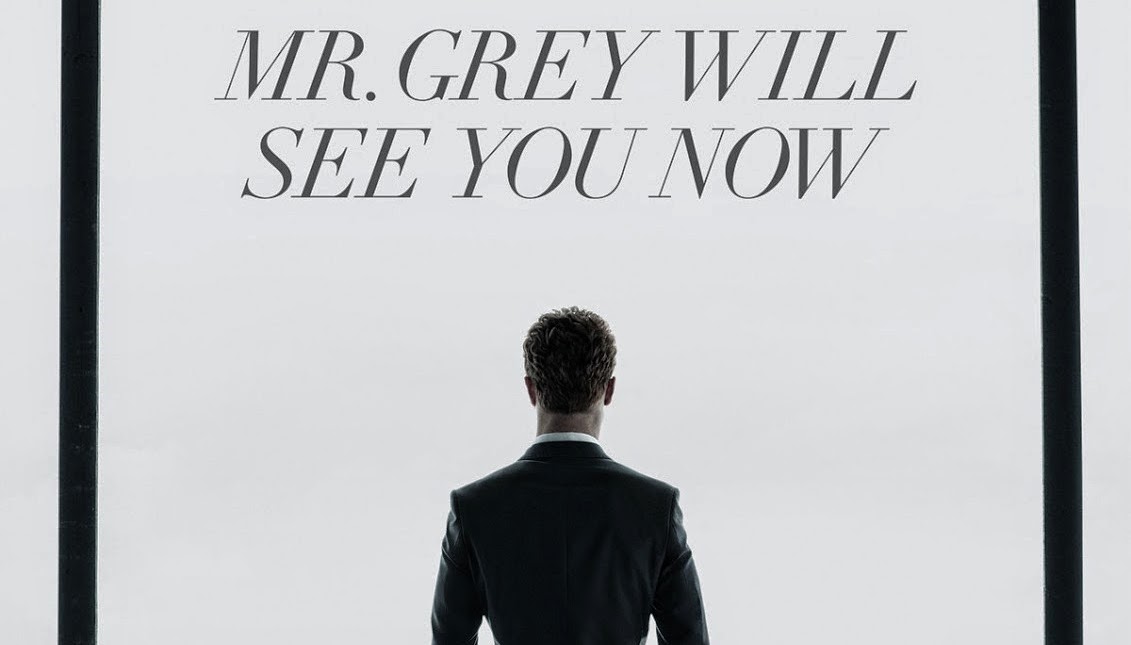 Most unnerving are the somewhat anemic responses I see in comment threads on Facebook profiles and blog posts from other women. I've read everything from, "Well, I read the books for the great story lines. There's no sex in the first book until chapter 6 or 7," to "Well, I think it's perfectly fine for me to read this because it has improved intimacy with my husband." These sound remarkably like the same arguments some men use to justify their pornography habits. Hypocrisy.
There are multitudes of valid arguments against these books and the film, not least of which is the fact that Christian Grey sounds a lot like a psychopathic, controlling, obsessive abuser of women. But there have already been many well-written articles dealing with that topic. Since the demographic for the book's fan group seems to be predominantly women, this article is aimed at Christian women who have fallen prey to the sin of reading and enjoying this book in particular and erotica in general. A few points below in response to remarks I've read online regarding this topic:
"The Bible doesn't ever condemn BDSM. Where's your chapter and verse?" If you must have a chapter and verse to make a judgment call, you are spiritually stunted, indeed. Recall that I cannot give you a scripture reference, which specifically condemns the sexual abuse of children. Yet no one in their rightful mind would argue that this absence gives anyone license to do such things. Here's another scenario: Perhaps you came across your son or daughter flattening anthills and systematically smashing the ants as they came flooding out of the ground for no particular reason other than he/she was bored and felt like wanton destruction fit the bill? Or perhaps your child was pulling the wings off of a fly or some other insect. Would you not take your child aside and talk to him about the cruelty of his actions? Yet there are no scripture verses that specifically say it's wrong to smash ants or pull wings off of flies when you're bored. The point is God gave us principles with the combination of brains so that we could apply those principles to every situation in our lives. Even within the marriage covenant, sex is not an "anything goes 'cause we're married" kind of deal. There is something deeply disordered in a person who can only experience sexual pleasure by inflicting pain on someone else. By the same token, there is something very wrong when a person only experiences sexual pleasure when receiving pain, consensual or not. If you are fostering these kinds of attitudes in yourself, follow the trail of thoughts and desires that led you there. If you do this honestly, prayerfully, and with your Bible open, you will not be pleased by what you find.
"I only read the book for the great story line." Seriously? That sounds like, "I only read Playboy for the scholarly articles. I can take or leave the centerfold." Enough said. Hypocrisy. If you are in need of great story lines, I can provide you with several options that do not include any erotic content.
"I need this book and others like it to spice up my sex life with my husband." No you don't. Here's why. When you read this garbage, you are simply not thinking about your husband, you're thinking about a "perfect?" man conjured up in the mind of an overly-imaginative, middle-aged woman. When you watch this film, you're stamping the image of some other woman's husband and some child's father in your mind. This also reminds me of an excuse I read about a man wanting to justify his pornography habit. "When I watch pornography, I pretend it's my wife's face." Hypocrisy. Besides, it's just really weird. Here's the other thing: Retreating into fantasyland whenever reality is less than desirable doesn't fix reality. Seems fairly obvious, doesn't it? What you ought to do is examine yourself. Ask yourself why the desire for your husband is waning. When you find out why, you can actually do something about it. That's the only way anything will change. Covering up the problem with gunk is not going to help, and that's stating it mildly.
"I am a devoted Christian and this book does not cause me to stumble. In fact, I have had many opportunities to talk to others about spiritual topics because we have this book in common." This has got to be the most convoluted response I've read yet. There are only two possible ways to take this. 1. Either this person is lying through her teeth, or 2. She's not. Frankly, the second is far more disturbing than the first. If this book does not cause one to stumble, than what on earth will? How calloused to sin, our own and the sin of others, can we become? So, if you are lying to yourself about this kind of thing, stop! Agree with God about your sin and quit being a hypocrite. If you're not lying, I think you need to examine yourself and see if you're in the faith. If you are in the faith, you need to beg God to open your eyes to the blindness that's stolen over you after repeatedly dulling your own conscience and the work of the Holy Spirit.
There are so many things wrong with this movie, I could continue on, page after page. I could tell you how disgusted the actors were by the things they were required to do on set. The main actress is recorded as saying, "But I don't want my family to see [the movie], because it's inappropriate. Or my brother's friends, who I grew up with. I think they'd be like, 'Blegh.' Also there's part of me that's like, I don't want anyone to see this movie. Just kidding." But the whole thing is tawdry, gross, distasteful, and I've had enough.
If you are one of these Christians who has been taken in by this sin, here's what you need to do: Stop being a hypocrite! And no, you're not a hypocrite if you are tempted to read these kinds of books. The first time I was ever exposed to sexual content, it was between the covers of a book at the library, a book I picked up rather innocently. But I burned with shame after I closed it up in a hurry and put it back. (This is one reason why I don't go to the library very often anymore and why I rarely read new fiction.) I think women tend to be seduced by words quite easily like our mother Eve was seduced by the words of a slick serpent in the Garden of Eden. So I do understand the temptation. But as Christian women, we do not have to fall for it or continue falling for it if we have in the past. It's one thing to be tempted and even to fall. But it's another thing entirely to justify what you have done. It's another thing to take your sin and celebrate it in front of everyone at a movie theater. As soon as you've crossed that line from hating your sin and fighting hard against it, to justifying yourself and celebrating it, you've arrived at a very dangerous place.
If you have the books, take them out of your house and destroy them. If you bought a ticket for the movie, rip it up. Then start replacing the lies in that book and in the many books like it with God's truth. I can guarantee you'll never regret that.